Tony Elumelu said that the lack of sufficient gas supplies is the reason for Nigeria's power plant issues
The Chairman of Heirs Holdings added that the nation still has unutilized gas fields despite having plenty of private wealth
He called for the restoration of security affecting business dealings in the country
The billionaire founder of The Tony Elumelu Foundation, Tony Elumelu, has said the country's power plants are having trouble operating due to a lack of sufficient gas supplies.
At the Nigerian Bar Association's Annual General Conference on Sunday, he suggested that this was having an impact on the nation's electrical supply.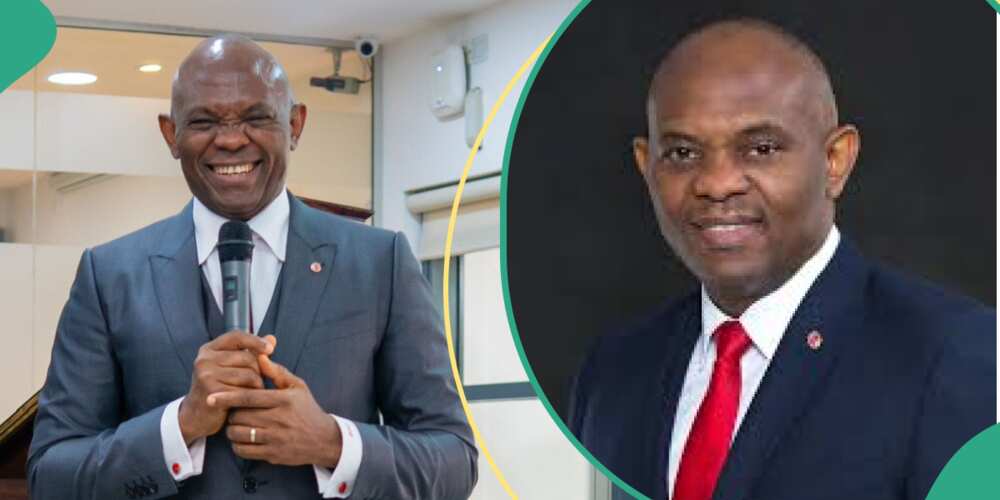 Legit.ng earlier noted that the billionaire shared his successful journey, how he got his first banking job, and how he rose to become one of Nigeria's most successful and influential men.
Recall that the renowned Nigerian businessman and Chairman of Transnational Corporation of Nigeria (Transcorp), along with his wife, Awele Elumelu, made an impressive financial gain of N889.885 million on Tuesday, June 13, 2023.
Time to invest in power industry
According to Punch report, Elumelu said that it was time for the nation to make investments in the power industry and establish regulatory frameworks that would provide a sustainable supply of electricity to residents, businesses, and institutions of higher learning.
The billionaire noted:
"Is it not ironic that a country with abundant gas resources cannot optimally operate its power plants due to lack of gas. I have seen, the beginnings of what we can do. Let me give you an example: The TransAfam Power Plant that belongs to Transcorp Group has an installed capacity of 1000 megawatts.
"The Federal Government of Nigeria made a significant investment to acquire 240 megawatts fast power turbines from General Electric. For context, 240 megawatts of electricity can power about one million homes in Nigeria.
"Yet GE has threatened to pull out of the project, because our nation – with some of the largest gas reserves globally, could not provide 65mm scuffs of gas needed for the comprehensive testing of the installed fast power plant."
Nigeria still has unutilized gas
He asserts that the country still has untapped gas resources despite having enough of private wealth that could be utilised to make the necessary investments for gas extraction.
According to him, these investments are being hindered by self-serving rules and regulations.
He noted that Nigeria has shown the globe through its private sector how capable, creative, and institutionalised the country is. He asserted, however, that there were just not enough foreign businesses with roots in Nigeria.
Elumelu emphasised that the nation was also being impacted by energy shortages, youth disenchantment reflecting in the loss of talent, among other things.
In response to a question about the nation's security, he stated that uncertainty leads to chaos, encourages intolerance, and stifles opportunity.
The banditry, abduction, oil theft, pipeline vandalism, gearbox line cuts, which cause uncertainty, dread, deprivation, poverty, and tremendous hardship, should be combated, he added, by investing in security.
Jim Ovia, Herbert Wigwe, Tony Elumelu, others top list of richest Nigerian bankers
Despite significant economic constraints, Nigerian banks have shown a moderate improvement in all regulatory indices over the past few years, Legit.ng earlier reported.
All of this results from forward-thinking bankers who challenged the established quo and changed the business.
Bank CEOs like Jim Ovia, Herbert Wigwe, and Tony Elumelu have used innovation and technology adoption, market expansion, and improved client experiences to generate growth in the banking industry.
Source: Legit.ng