Ebube Nwagbo is one of the most popular and highest-paid Nigerian actresses. She is best known for her appearance in the movies Arrested by Love, Eyes of the Nun, and Widow's Cult. Her path to fame and recognition was challenging. Nonetheless, those trials were worth the effort.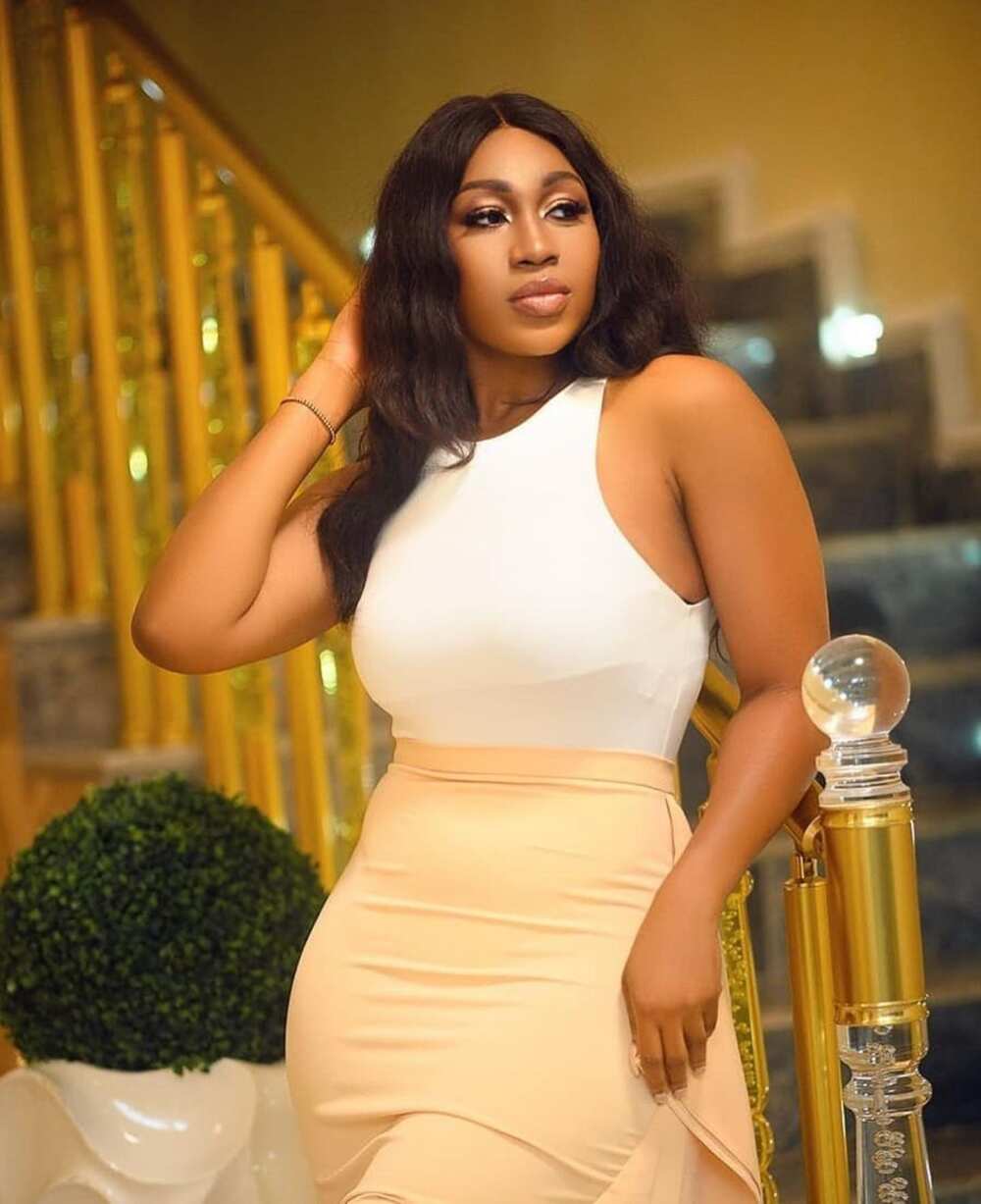 Ebube is a multifaceted person with diverse interests, including modelling, entrepreneurship, and investing.
She is not only a prolific actress but also a businesswoman. This Ebube Nwagbo biography reveals exciting facts about the life of the Nigerian star.
Profile summary
Date of birth: 24 February 1983
Ebube Nwagbo age: 38 years (as of 2021)
Place of birth: Anambra State, Nigeria
Marital status: Not married
Profession: Actress, model, entrepreneur
Ebube Nwagbo biography
Ebube Nwagbo is a Nollywood actress from Nigeria. She hails from Anambra State (South Eastern Nigeria). Over time, her family moved to Warri in Delta State.
In January 2021, the actress lost her mother. She passed away after a battle with an undisclosed ailment. The actress shared the sad news on her Instagram:
How old is Ebube Nwagbo now?
The actress was born on 24 February 1983. As of 2021, she is 38 years old.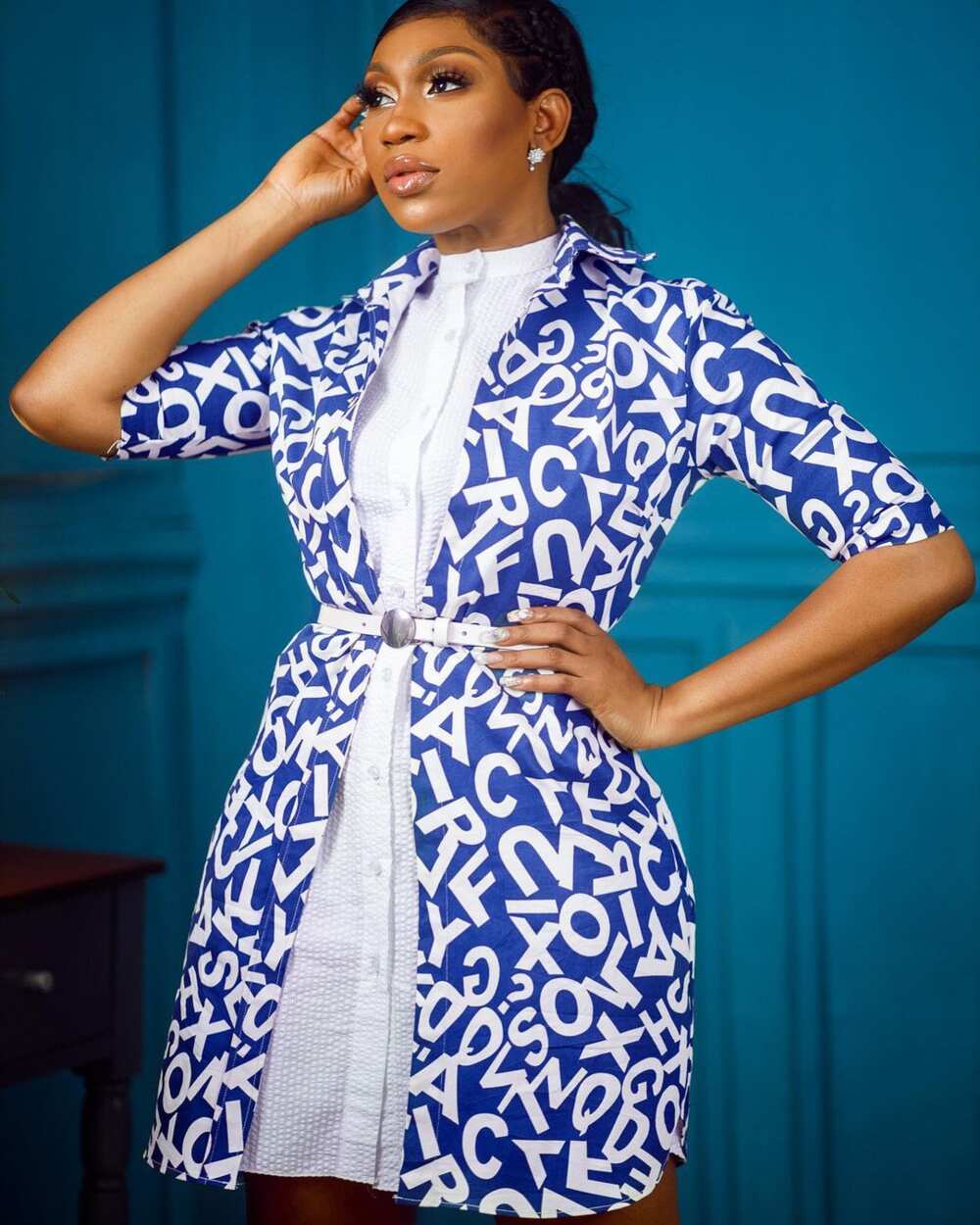 Siblings
When it comes to her siblings, the actress is the oldest of six children. She has three sisters and two brothers.
Education
The actress received her primary education in Warri, Delta State, Nigeria. Then, she studied Mass Communication at Federal Polytechnic Oko in Anambra State.
She then applied to Nnamdi Azikiwe University in Awka, Anambra State. She graduated from the institution with a Bachelor's Degree in Mass Communication.
Career
Upon graduation from the university, Ebube joined the Nigerian movie industry as an actress. Her path to fame was long and challenging.
She attended a significant number of auditions and played many minor roles before receiving lead parts. In total, Ebube Nwagbo has appeared in over 150 films, including:
100 Days in the Jungle
Against My Blood
Arrested by Love
Before My Eyesе
Eyes of the Nun
Mama, I Will Die for You
Not Yours!
Ojuju Calabar
Power of Trust
Royal Palace
The Illiterate Wife
The Evil Queen
Widow's Cult
What is more interesting about the actress is her passion for acting. She can even sacrifice her hair to do her best on the filming set. Thus, while filming for the movie Widow's Cult, she shaved her hair.
House
Considering that she has worked hard for many years, the actress has accumulated a pretty good fortune. Thus, in 2018, she bought a spacious house with two floors.
Is Ebube Nwagbo married?
Ebube Nwagbo marriage rumours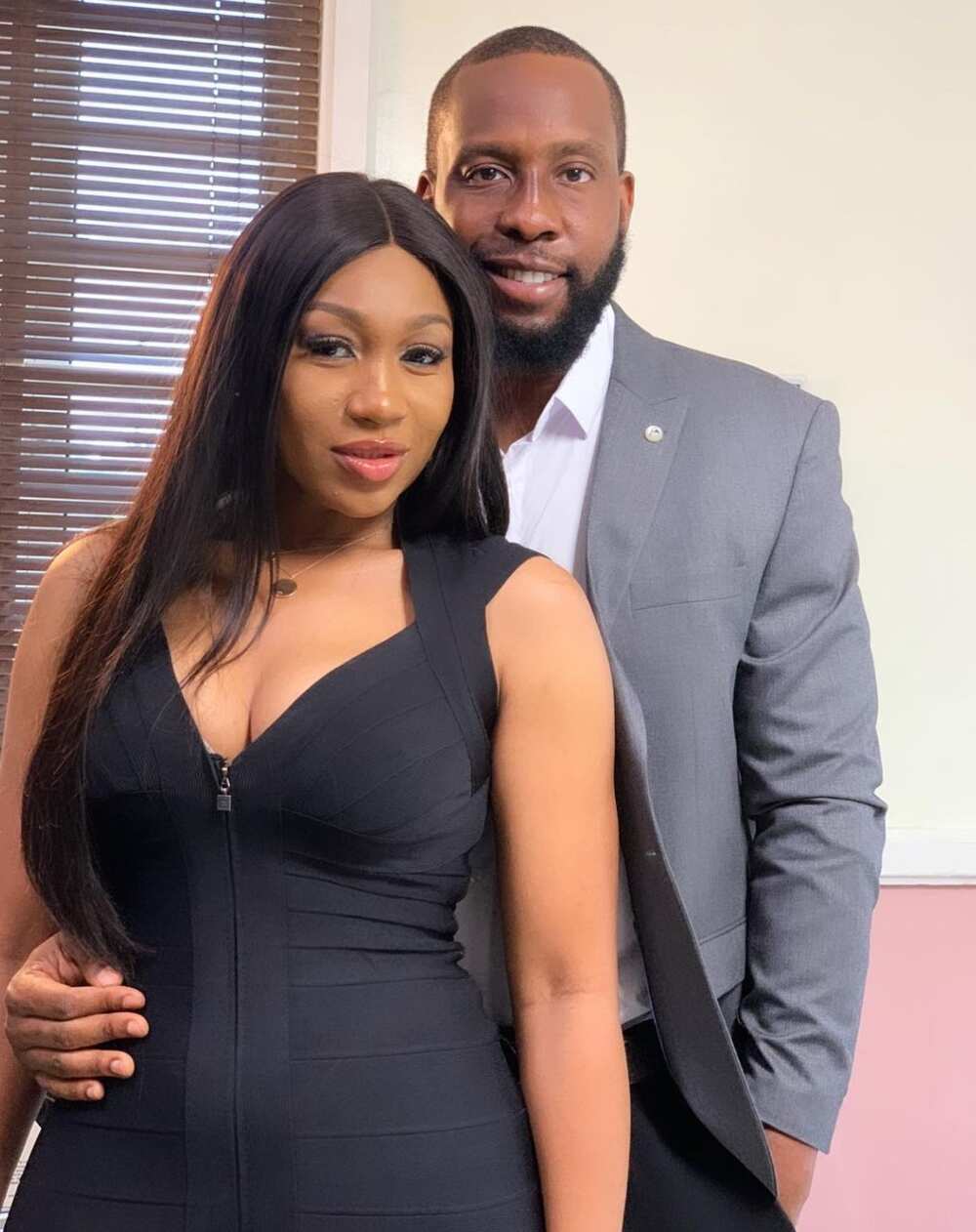 Who is Ebube Nwagbo married to? – Perhaps, this is one of the most asked questions, by her fans.
When it comes to Ebube Nwagbo husband's name, one should mention that she is still single. Moreover, she is not dating anyone.
Her private life has always been an interesting topic. The actress has been rumoured to have been involved with several Nigerian celebrities, such as:
Emmanuel Emenike
Kanu Nwankwo
Kcee
Ogbonna Kanu
Ebube Nwagbo wedding pictures, which once went viral on social media, sparked numerous rumours about her marriage. Later on, it turned out that those pictures were taken while the actress was filming for a romantic drama, Anniversary.
Thus, Ebube Nwagbo wedding was just fiction. Both her fans and journalists strived to know why she was single. In one of the interviews, she commented on her status as follows:
I want to go into marriage and be in it for ever. No one goes into marriage thinking of divorce, but it happens. We try our best. I think I am kind of scared, but I just have to give it a try whether I like it or not. It just has to happen and happen right; at the right time.
As of today, her Instagram is full of pictures, where you can see handsome men hugging her as if they were her boyfriends.
Nonetheless, all those men are just actors from her new movies:
Violet
Divorce Scheme
Never Enough
Loved In A Bit
Her latest project touches on a problem, which worries the actress in her real life. Nonetheless, we hope that she will not follow the example of her character and will meet the love of her life soon.
Successful businesswoman
Stars often become fashion icons. In most cases, they establish their own brands, fashion collections, launch fabric production, etc.
In 2012, Ebube followed the example of many celebrities and launched her own business. She opened a hair salon called PoshHair.
Soon afterwards, she announced the launch of an entertainment company – PoshWorld Production.
As of today, Ebube Nwagbo is considered one of the most talented and influential personalities in the Nigerian movie industry. We hope that soon she will continue being successful.
READ ALSO: Adesua Etomi biography: age, parents, movies, where is she from?
Legit.ng recently reported about the life of Adesua Etomi, who is also known as Adesua Etomi-Wellington. Etomi is a famous Nigerian actress best known for her appearance in the movies Knocking On Heaven's Door, The Wedding Party, and The Wedding Party 2.
This Adesua Etomi biography reveals exciting facts about her family, career, and relationship with Banky W.