Various world leaders are having a meeting in South Africa to discuss various issues associated with emerging economies
One of the issues discussed is the composition of loans, and there are plans to ensure member countries get 30% of the loans offered in local currencies
Nigeria is not currently a member, but Vice President Kashim Shettima is representing President Bola Tinubu at the 15th BRICS summit in South Africa
Dilma Rousseff, the new president of the New Development Bank (NDB), better known as the BRICS Development Bank has revealed various efforts being made to reduce member nation reliance on the US dollar.
One of such move is that it will give nearly one-third (30%) of its loans in the local currencies of the financial institution's members.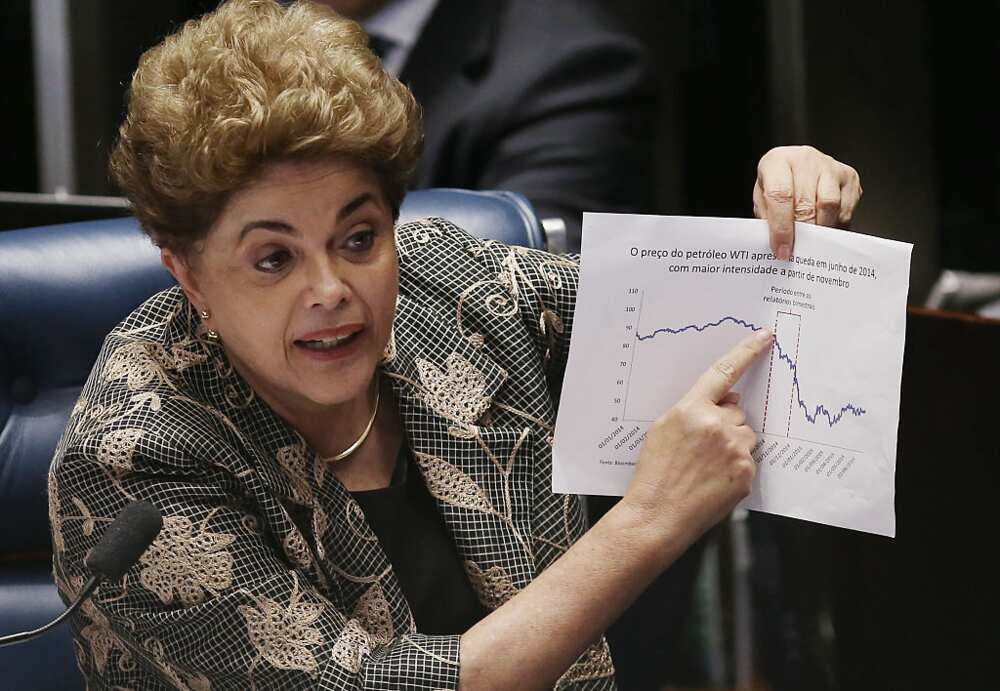 The NDB was created in 2014, by the BRICS bloc of Brazil, Russia, India, China, and South Africa, as a Global South-oriented alternative to the U.S.-dominated World Bank.
The bank is based in China's capital Shanghai.
Nigeria is currently not a member, but there have been calls for the country to consider membership.
BRIC de-dollarisation plan
Speaking to the Financial Times on the 30% loan in local currencies, Rousseff said:
"It is necessary to find ways to avoid foreign exchange risk and other issues, such as being dependent on a single currency, such as the U.S. dollar."
"The good news is that many countries are choosing to trade using their own currencies. China and Brazil, for instance, are agreeing to exchange with RMB (renminbi) and the Brazilian real", she said.
"At the NDB, we have committed to it in our strategy. For the period from 2022 to 2026, the NDB has to lend 30% in local currencies, so 30% of our loan book will be financed in the currencies of our member countries."
More promises from BRICS
She added that the bank is targeting lending to its members between $8bn-$10bn this year
"Our aim is to reach about 30 per cent of everything we lend . . . in local currency."
"NDB would issue debt in rand for lending in South Africa and do "the same thing in Brazil with the real. We're going to try to either do a currency swap or issue debt. And also in rupees."
On the decision to lend in local currency, Rousseff said lending in local currency would allow borrowers in member countries to avoid exchange rate risk and variations in US interest rates.
"Local currencies are not alternatives to the dollar.
"They're alternatives to a system. So far the system has been unipolar . . . it's going to be substituted by a more multipolar system."
She said the bank has also tried to distinguish itself from the World Bank and the International Monetary Fund (IMF) by not setting lists of political conditions on loans.
She added:
"We repudiate any kind of conditionality"
"Often a loan is given upon the condition that certain policies are carried out. We don't do that. We respect the policies of each country."
"Expect cheap fuel, strong Naira": NNPC tells Nigerians after securing $3bn loan
Meanwhile, in another report, the Nigerian National Petroleum Corporation (NNPC) Limited has secured a $3 billion loan from AfreximBank.
The new loan will help strengthen the naira against the dollar and ultimately reduce the cost of petrol in the country.
NNPC Limited has provided a breakdown explaining that the loan is simply an upfront cash loan against proceeds from future crude oil production.
Source: Legit.ng