– Nigerian Supreme Council for Islamic Affairs has hinted about the end of the fasting period
– The council explains what Muslims should do if the new moon is not sighted on Tuesday
– The Muslim body promises to give more details about the issue in the future
PAY ATTENTION: Join Legit.ng Telegram channel! Never miss important updates!
The Nigerian Supreme Council for Islamic Affairs (NSCIA) has told Muslims across the country to look for the new moon of Shawwal on Tuesday, May 11.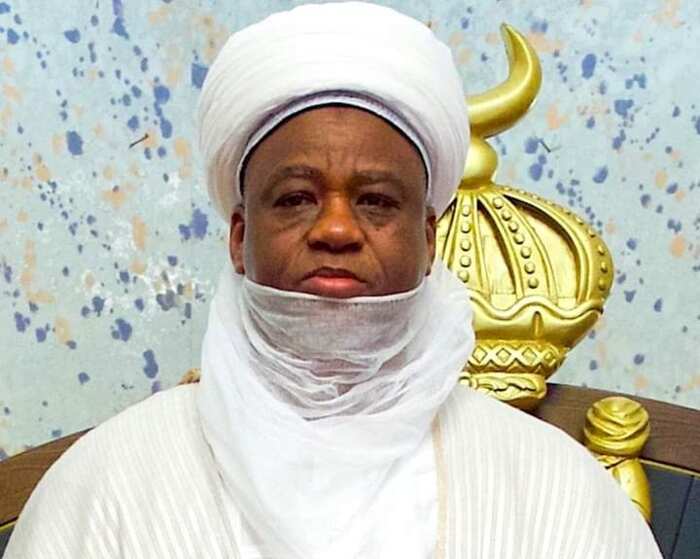 The deputy secretary-general of NSCIA, Prof Salisu Shehu, made the disclosure in a statement issued via Facebook on Saturday, May 8.
He disclosed that the announcement was made based on the advice of the National Moon Sighting Committee (NMSC).
PAY ATTENTION: Install our latest app for Android, read the best news on Nigeria's #1 news app
The spokesperson said:
"In preparation for the 1442 AH 'Idul-Fitri celebrations, the National Moon Sighting Committee (NMSC) of the NSCIA has advised the President-General that the crescent of Shawwal should be searched for on Tuesday, 11th May 2021 equivalent to 29 Ramadan, 1442 AH."
Shehu explained that if the moon is sighted on Tuesday, the Sultan of Sokoto, Alhaji Muhammad Sa'ad Abubakar III, will declare Ramadan on Wednesday, May 12.
He, however, pointed out that if the new moon is not sighted on Tuesday night, Thursday, May 13, 2021, automatically becomes the first of Shawwal, 1442 AH ('Id day).
In another news, it took the Ramadan period for Mutiat Yusuf, a wine store owner, to discover the majority of her customers are Muslims after sales dropped following low patronisation since the start of Ramadan.
Yusuf said sales dropped considerably low since the third week of April and has been struggling to make sales from her alcohol brands, as demands have shifted towards non-alcoholic products.
Bottle water and soft drinks have become her best selling products during this period, relegating Whiskey, Vodka, and other premium brands that topped sales post-Ramadan.
Meanwhile, an Islamic cleric and deputy chief Imam of the National Mosque, Abuja, Professor Ibrahim Maqari has said that Islam does not permit Muslims to pay money as ransom to enemies they are at war with.
Professor Maqari made the comment at this year's Ramadan tafsir monitored by Daily Nigerian on Monday, May 3 in the Federal Capital Territory, Abuja.
The cleric further said applying the Islamic provisions can effectively address the challenges of kidnapping currently affecting society.
Source: Legit