ME YOU and THE SUPERBUGS is a free public engagement event to raise awareness of antibiotic resistance in Nigeria. The event is part of the Royal Society of Biology, UK Biology Week. 
The event will showcase the important and amazing world of the biosciences, getting everyone from children to professional biologists involved in fun and interesting science activities. There will lots of easy-to-understand science and lots of fun for families, children, adults, from all walks of life. You do not have to know any science to attend. 
Antibiotic resistance is a global problem. There are now infections that antibiotics no longer work for.
Sadly, due to wrong use in different parts of the world, including Nigeria, we are now at a stage where many antibiotics are not as effective as they once were. Many bacteria have developed resistance. The bacteria that develop resistance are sometimes referred to as "SUPERBUGS".
The World Health Organisation estimates that antibiotic-resistant infections already kill 700,000 people a year globally, this may mean that 10 million people die every year by 2050. 
But, ME, YOU – Everyone can do something to help.
How can we change our behaviour as users of antibiotics?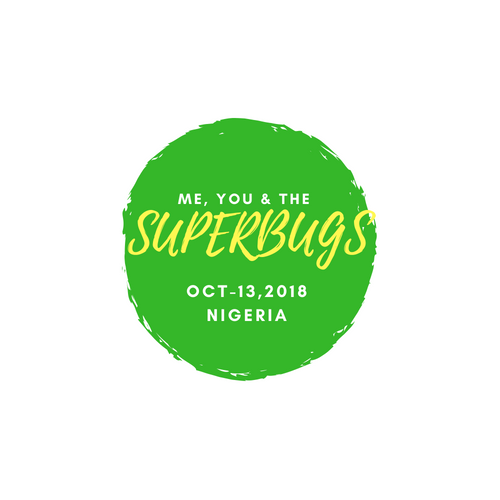 At 'ME, YOU & THE SUPERBUGS' event, Scientists from different walks of life will be bringing science to the streets of Lagos. We want everyone to see the work being done by scientists in Nigeria and abroad to combat antibiotic resistance. The event will also show how we can all help in the fight against antibiotic resistance.
The Time To Act is Now!
SPONSOR: The Royal Society of Biology, UK as part of Biology Week, 2018
If you would like to participate as a presenter or volunteer – APPLY HERE
FAQs
Are there ID or minimum age requirements to enter the event?
Yes, anyone under 18 should be accompanied by an adult
How can I contact the organiser with any questions?
Email: successfulstudentguide@gmail.com
Do I have to bring my printed ticket to the event?
No