FCT, Abuja – There are still hopes in some quarters that Nigeria's supreme court would rule in favour of carrying out fresh elections after the opposition appealed the judgement of the Presidential Election Petition Tribunal (PEPT).
Recall a judicial tribunal on September 6 confirmed the results of a disputed February presidential election that kept Africa's most populous country on edge amid allegations of voting irregularities.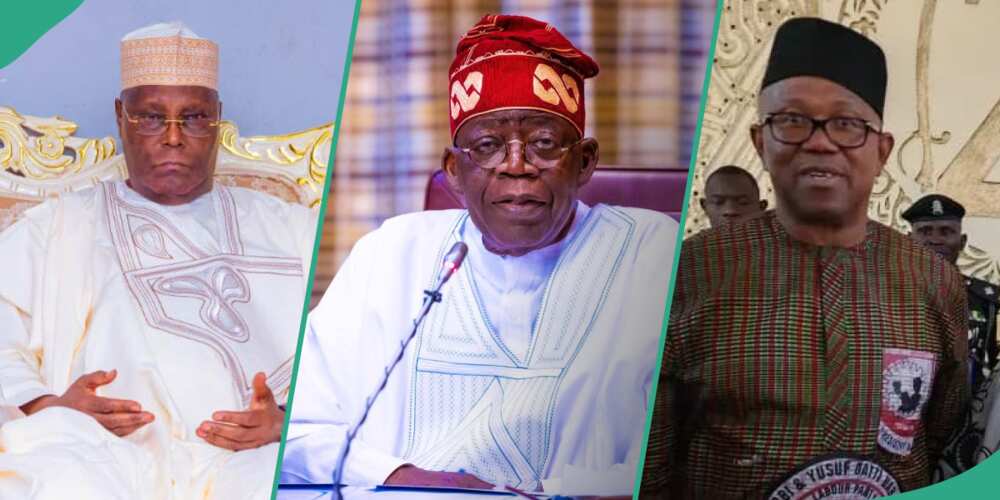 The task before Supreme Court
The tribunal judges rejected all petitions by Atiku Abubakar (Peoples Democratic Party, PDP) and Peter Obi (Labour Party, LP), for 'lack of credible evidence' and validated President Bola Tinubu's electoral victory.
The plaintiffs have 60 days to file an appeal to the Supreme Court.
After the tribunal elected against declaring a rerun, can the wish of the opposition be achieved at the apex court? Legit.ng sheds light.
What is a rerun?
A rerun is an election ordered by a court for an entire constituency or parts of a constituency.
As part of the electoral process, Nigerian law allows candidates and political parties to challenge the outcome of elections in the tribunal or courts, through elections petition. But where a court finds that an election is either wrongly conducted or there are cases of election malpractice, the court may declare a rerun election and direct the Independent National Electoral Commission (INEC) to conduct elections in certain constituencies.
Legit.ng spoke to Yusuf Temilola Nurudeen, a former chairman of the Young Lawyers' Forum (YLF) of the Nigerian Bar Association (NBA), Ikeja branch. The legal practitioner explained that any of the courts with the power to make enquiries into election matters has the power to declare a rerun.
He said:
"It is not impossible (for the Supreme Court to order a rerun). Any court that has the power, both appellate and original jurisdiction, to hear election petition, has that power to declare three things: either the election is void, or a rerun, or they uphold the election"
Barrister Nurudeen added:
"But for there to be a rerun, the Supreme Court will have cancelled some votes and would have come to a resolution that the total number of votes that the winner has, which puts him ahead of his contender(s), the margin of lead is insignificant, that the number of cancelled votes is more than the margin of lead. So, that's how they declare rerun in a place where they cancelled the votes."
Cleric predicts what'll happen at Supreme Court
In a piece of related article, Legit.ng reported that Prophet David Kingleo Elijah, the spiritual leader of the Glorious Mount of Possibility Church, predicted that Atiku and Obi would lose their petitions at the Supreme Court.
Addressing Atiku and Obi's plans to take their case to the Supreme Court, the cleric predicted that the apex court would strike out their appeals.
Source: Legit.ng