Daily Trust reports the inspiring story of Adamu Dauda, a herdsman who changed his story from walking cattle in the bushes to educating students in a lecture hall.
According to the report, Dauda began herding cattle for his father at age 9 and he did this all through his primary and secondary school education.
PAY ATTENTION: Join Legit.ng Telegram channel! Never miss important updates!
Dauda remained in the trade until just before he left home for his higher education at the Taraba State College of Education, Jalingo, where he got his National Certificate of Education (NCE) in 2009.
Why did he herd cattle?
Dauda explained that he herded cattle not only because he loved it but also because he considered it as part of his culture. It also put food on his family's table, he noted.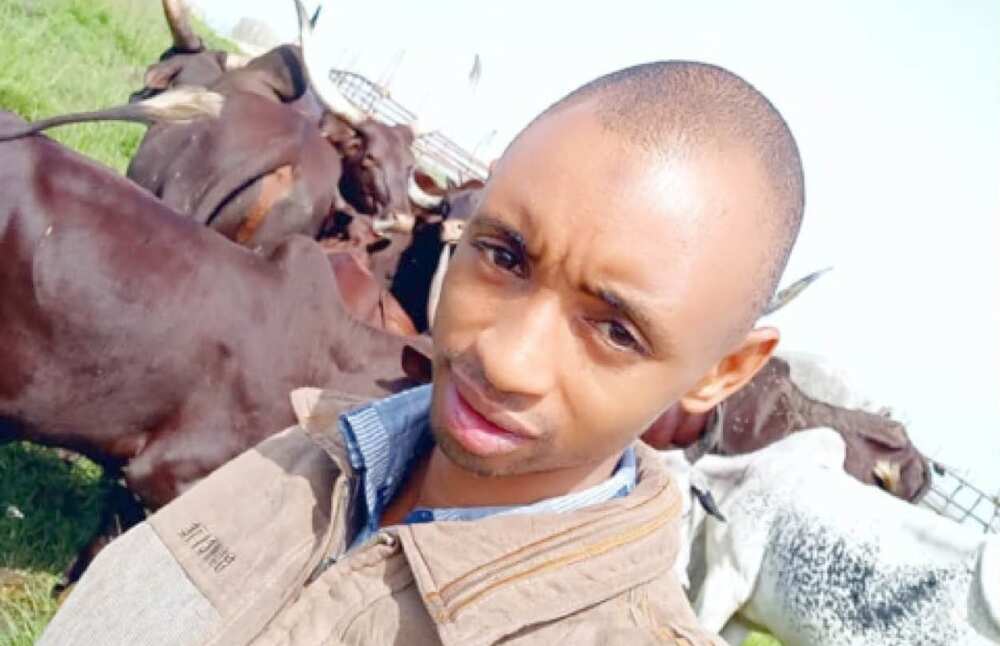 He explained:
"Even after my secondary school, l was leading the herds of cattle of my father and l enjoyed doing that because it is culture and at the same a venture that sustains the family economically."
Dauda's journey from the bushes to the classroom
After obtaining his NCE, Dauda said he worked as a security guard at the Federal University, Wukari from 2012 to 2016 before a special programme by the vice-chancellor of the school at the time earned him an admission.
Dauda studied Sociology, graduated in 2019 and currently works as a graduate assistant at the university where he once guarded the gates.
Dauda notes that his success story was because of the popularity of education among the Fulanis of the Mambilla Plateau in Taraba state where he comes from.
"We have professors, lawyers, medical doctors, engineers and other professionals all among the Fulani of Mambilla plateau."
But ultimately, he gives glory to God Almighty for helping him to reach his current heights.
Dauda suggests the way forward for other herdsmen
Dauda, who will soon head for his Master's degree at a university in Malaysia, says the practice of open grazing that he took part in as a young boy is now in need of modernization.
He explains that there are better ways to rear cattle in this modern age than grazing them in the open.
He said:
"Moving with cattle from one place to another is now old fashioned due to so many reasons, so l advise the Fulani to embrace Western Education because with education, you can do livestock business better and safer."
The lecturer, who still rears cattle said he does so within the confines of a ranch these days.
——–
Akinyemi Akinrujomu is a professionally trained journalist with over 16 years of experience. His knowledge spans print, broadcast, and online media. He has worked in several top media organizations in Nigeria. He has also pioneered several print media publications. He is a graduate of History and International Studies from the Lagos State University and he also holds a professional National Diploma in Journalism. He loves reading, travelling and listening to music.
Source: Legit.ng News