Nigerians who are interested in working with the African Union (AU) now have the opportunity to do so. This follows the announcement that 33 positions are available are in the organisation.
According to the organisation, the applications are available in four African countries — Ethiopia, the headquarters of the AU, the Gambia, Tanzania and Ghana.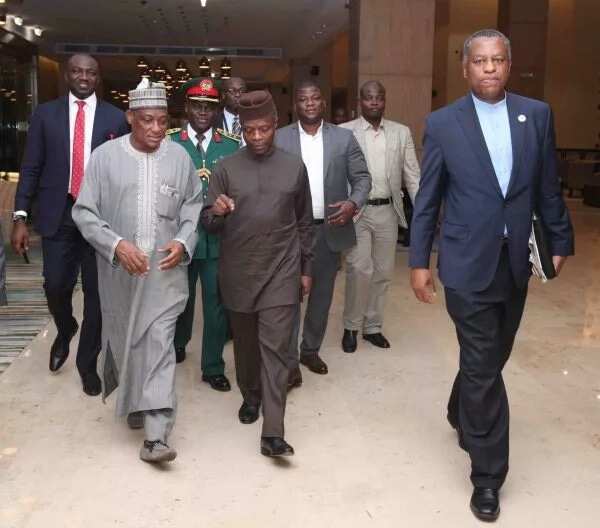 The roles are across 21 departments in four organs of the union — African Union Commission (AUC), AfCFTA Secretariat, African Commission on Human and Peoples' Rights (ACHPR), and African Court on Human and Peoples' Rights.
Below are the available roles and their locations.
Director, Human Resources Management — Addis Ababa, Ethiopia
Director general, Addis Ababa, Ethiopia
Junior Finance Officer — Banjul, Gambia
Research Officer– Banjul, Gambia
Senior Litigation Expert — Banjul, Gambia
Senior Planning, Monitoring Evaluation Officer — Banjul, Gambia
Interpreter Translator — Banjul, Gambia
Director Sustainable Environment And Blue Economy — Addis Ababa, Ethiopia
Director Of Protocol — Addis Ababa, Ethiopia
Director Governance And Conflict Prevention — Addis Ababa, Ethiopia
Rectal Sustainable Environment And Blue Economy — Addis Ababa, Ethiopia
Director Conflict Management — Addis Ababa, Ethiopia
Conference Management And Publications — Addis Ababa, Ethiopia
Secretary To The Commission — Addis Ababa, Ethiopia
Governance And Conflict Prevention — Addis Ababa, Ethiopia
Director Of Citizens And Diaspora Organisations — Addis Ababa, Ethiopia
Head Of Trade In Services Division– Accra, Ghana
Director Peace Fund Secretariat –Addis Ababa, Ethiopia
Directorate Woman, Gender And Youth — Addis Ababa, Ethiopia
Head Of Trade Remedies Division — Accra, Ghana
Director Ethics Integrity And Standards — Addis Ababa, Ethiopia
Head Of Administration And Human Resources Management Division– Accra, Ghana
Director Of Medical And Health Services — Addis Ababa, Ethiopia
Head Of Non-Tariff Measures Ntms Division — Accra, Ghana
Director Industrial Mining And Entrepreneurship — Addis Ababa, Ethiopia
Deputy Registrar– Arusha, Tanzania
Top Management Information Systems — Addis Ababa, Ethiopia
Head Of Rules Of Origin Policies — Division Accra, Ghana
Director Economic Development Integration And Trade — Addis Ababa, Ethiopia
Director Of Citizens And Diaspora Organisations — Addis Ababa, Ethiopia
Ethics Integrity And Standards– Addis Ababa, Ethiopia
Head Of Administration And Human Resources Management Division — Accra, Ghana
Director Of Medical And Health Services — Addis Ababa, Ethiopia
Source: Legit Nigeria