The parents of TV presenter Phil Spencer have been killed in a car accident near their home, his co-star Kirstie Allsopp has confirmed.
Fellow Location, Location, Location presenter Allsopp told fans to join her in "sending so much love" to co-star Spencer, following the death of the couple on Friday.
Spencer's father Richard, 89, and mother Anne, 82, were rescued from the vehicle but could not be saved.
Sharing a photograph of the late couple, Allsopp wrote on Instagram: "This lovely photograph, recently taken at their home in Kent, is of Anne and David Spencer, I am desperately sad to have to say that they were both killed yesterday in a car accident near their home.
"They were farmers, animal lovers and devoted parents to Robert, Caryn, Helen and Philip and adored their eight grandchildren, the only blessing is that they died together, so will never have to mourn the loss of each other.
"I suspect many of you may want to join me in sending so much love to Phil and all his family.
"Please keep them in your thoughts and prayers, thank you."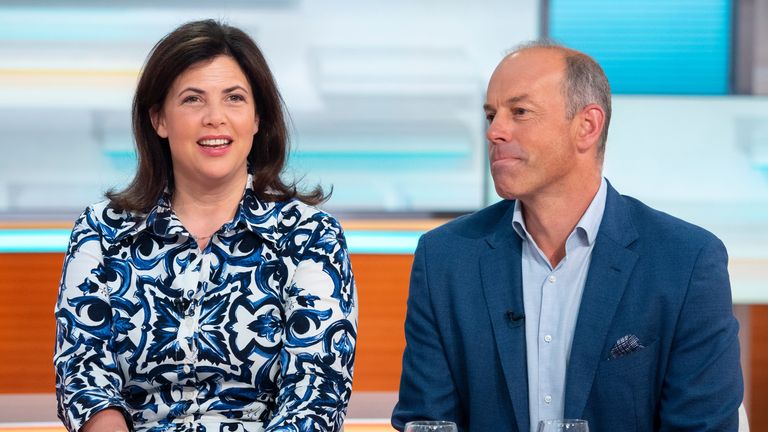 Kent Police said they were called at 12.36pm to a report of a single-vehicle collision.
A spokeswoman said: "Officers attended along with other emergency services and a man and woman in their 80s were taken to a local hospital where they were later pronounced deceased.
"A third person, a woman in her 60s, was in the vehicle and sustained minor injuries.
"The next of kin has been informed and a report will now be prepared for the coroner."
Spencer and Allsopp are most well known for presenting Location, Location, Location together for more than 20 years.
The pair, who have worked together since the year 2000 and who are both married with children, have appeared in 39 series of the hit Channel 4 property programme, as well as spin-off shows including Relocation, Relocation.