Pastor W.F Kumuyi has told Nigerians to keep calm and that good things would happen during the time of President Bola Tinubu
The man of God maintained that God would perform miracles in the new administration by touching the hearts of the leaders
According to the cleric, the new ministers have been carefully chosen based on their good track records and urged the people to cooperate with them
Osogbo, Osun – Pastor William Folorunso Kumuyi, the spiritual leader and general superintendent of the Deeper Christian Life Ministry, has urged Nigerians to support the administration of President Bola Tinubu, adding that good things will happen.
According to The Nation, the cleric assured Nigerians that God would perform a miracle in the heart of leaders in Nigeria and that he would grant them the wisdom to lead the country and prioritise the welfare of the people.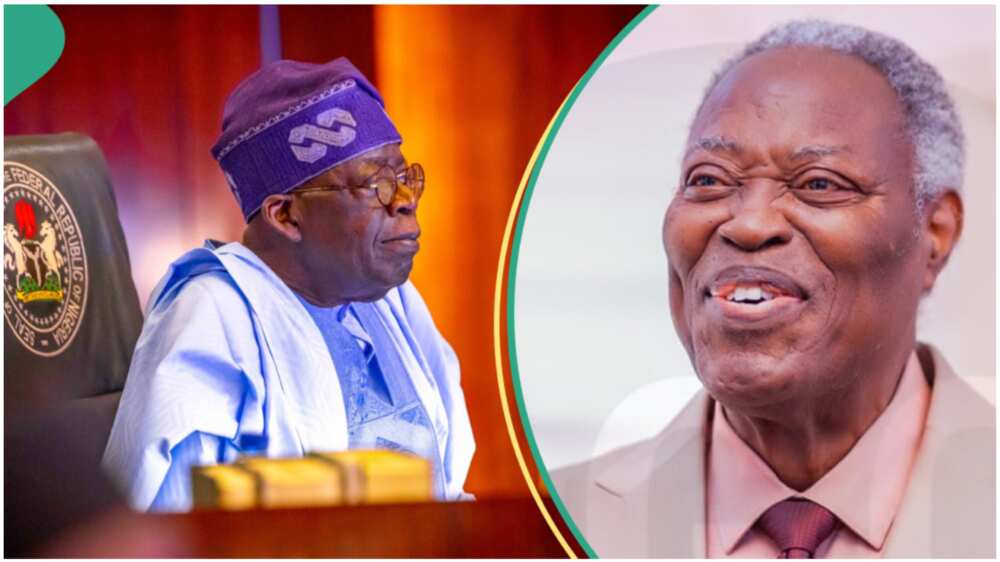 The spiritual leader said this in Osogbo, the Osun State capital, on Tuesday, August 22, as the church prepared for its monthly global crusade, which was scheduled to take place later this week.
Pastor Kumuyi speaks on President Tinubu's ministers
According to Kumuyi, the new ministers of President Tinubu were chosen carefully based on their good track records; he then called on Nigerians to cooperate with them.
The religious leader said:
"Let's forget the past. This is a new day, and I believe; we all believe that we're going to see new things for our country through our President and through the members of the cabinet. Good things will happen."
He stressed that his position was that God will touch the hearts of the Nigerian leaders and their hearts will be directed toward the people and they will be crowned with the wisdom to lead the country in a way that will benefit all.
Source: Legit.ng