Beginning January 2024, Nigeria's fixed phone lines will take a new format
The regular numbers of the fixed phone lines will now take additional digits
The NCC has stated that the new numbers will fully replace the old ones at the end of the year
The Nigerian Communications Commission (NCC) has introduced a revised numbering structure for landlines.
According to the NCC, the numbering system for fixed lines in Nigeria has been updated from eight digits to ten digits, with the addition of the "02" prefix preceding the existing fixed number.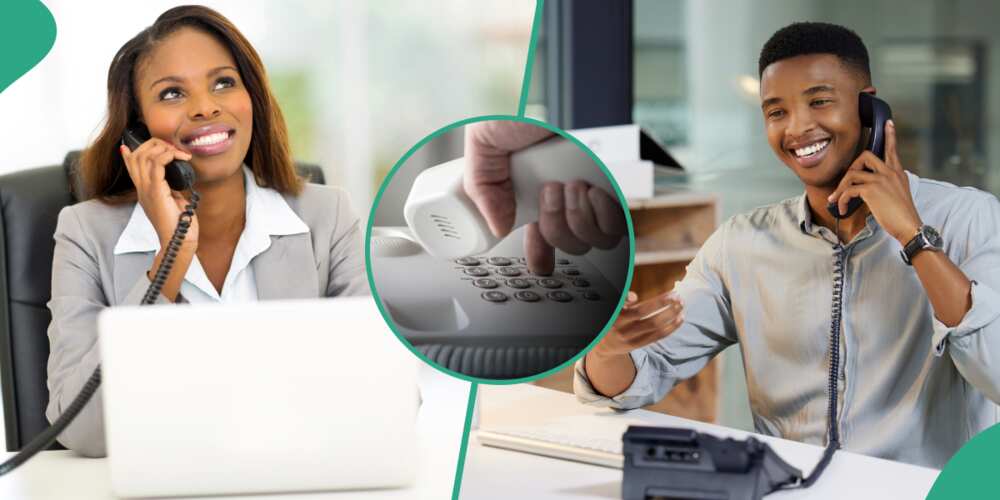 New fixed-lines format will be officially implemented
According to a statement by NCC, the new numbering format will come into effect on the first day of next year.
PAY ATTENTION: Follow us on Instagram – get the most important news directly in your favourite app!
It stated:
The Commission hereby informs the public of the changes and also clarifies that existing numbers will continue to operate concurrently till the cut-over date of December 31, 2023. From January 1, 2024, the new numbering format beginning with "02" prefix will be operational.
In simpler terms, both the previous and the revised number formats will be in operation simultaneously until the designated cut-over date, which is set for December 31, 2023.
Starting from January 1, 2024, the new fixed-lines format will be officially recognized and fully implemented across all networks.
What new numbers would look like
As an illustration of the updated format, to call the previously established number 09461700, you should now dial 02094617000.
More instances include the current number formats for Lagos, Abuja, Port Harcourt, and Kano, which were 014630643, 094630643, 084460643, and 064460643, respectively.
Under the new numbering system, these will be revised to 02014630643, 02094630643, 02084460643, and 02064460643, correspondingly.
Nevertheless, it's crucial to emphasize that this modification exclusively pertains to Fixed Telephone Numbers, and there are no alterations to the current mobile numbering format.
The NCC has made this announcement to fulfill one of its primary obligations, aligning with the guidelines of the International Telecommunication Union (ITU), a branch of the United Nations responsible for overseeing Information and Communication Technologies (ICT).
Source: Legit.ng