Editor's note: Dolapo Olatubora Oluwaseyi, an Ondo state-based public affairs commentator, in this piece, writes on why people should not destroy Nigeria.
PAY ATTENTION: Join Legit.ng Telegram channel! Never miss important updates!
So, Pastor Paul Adefarasin advised his own congregation to get a Plan B so that they would find somewhere else to find solace should in case things go awry in our country Nigeria; and Nigerians who are not members of his church are tearing paynt and bra; throwing tantrums all over the place and calling for his head! How?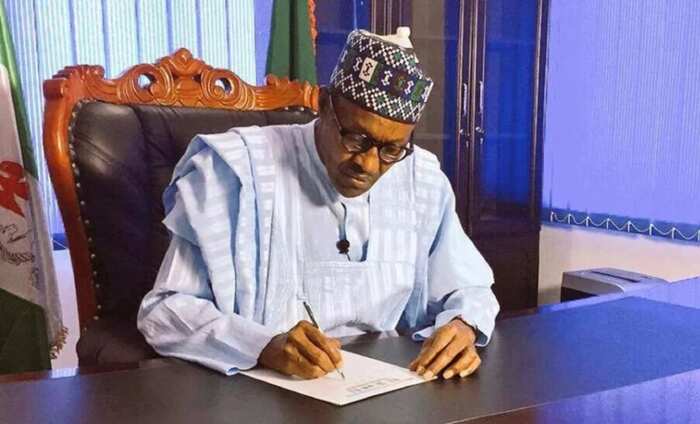 Pastor Paul is not holding any mandate of the people so he is not accountable to you. The ones that you voted for and gave mandate to, how well have they been responsible to you with the current state of the country?
Now let me burst your bubble! The elites who are in the first class, who thrive on the mandate you gave them, actually see Nigeria as their own Plan B! Their plan A is the abroad! E shock you? E choke! The moment they get to that privileged position, their children start schooling abroad with no plans to come back home. The ones that come back home most times come to laud themselves over you! They no longer receive treatment here! Even their everyday clothes are not from here anymore.
Let me shatter this table finally! All of us, at some point have considered a Plan B. The reason some of us are still here is because we can't afford the plan B yet. But you are here to crucify the pastor who dare to say it in public! Your hypocrisy is smelling!
The bottom line is, all of us are tired. We are scared and we desire better lives. We can work together to make here better, Yes. However, if some people have exhausted their threshold of hope and choose to find hope elsewhere, please let them choose in peace!
The only sin in this Plan B conversation is to destroy Nigeria to achieve it.
If you steal Nigeria dry and put your hope elsewhere, God will punish you!
If you call for war here only to run away and put the lives of people at risk, God will punish you!
If you stay aloof and call for war from your safe abode, God will still punish you!
If you desire a Plan B, you are valid. And it is legit. But don't you ever be an instrument to destroy Nigeria to achieve it. You will never have peace! Dazzal!
If you live in diaspora and you wish other Nigerians deserve better lives too, please don't advise them to burn our country before they leave. Not too many of those living in Nigeria and fanning the embers of war have sense! Don't help them to burn our country. Some of us have no other place.
I am Dolapo, and Nigeria is the only country I have at the moment. Her peace is my peace. Sometimes I get tired and understandably so. However, I still have that ray of hope and I hold on to it very firmly.
NIGERIA, Good people, Great Nation!
Disclaimer: The views and opinions expressed here are those of the author and do not necessarily reflect the official policy or position of Legit.ng.
Your own opinion articles are welcome at [email protected]— drop an email telling us what you want to write about and why. More details in Legit.ng's step-by-step guide for guest contributors.
Contact us if you have any feedback, suggestions, complaints, or compliments. We are also available on Twitter.
Source: Legit