Wale Adeagbo, an Ibadan-born legal practitioner, has expressed his satisfaction with the decisions of the Presidential Election Petition Court (PEPC) on the petitions against the outcome of the February 25 presidential election.
Atiku Abubakar and Peter Obi of the Peoples Democratic Party (PDP) and Labour Party have filed petitions against President Bola Tinubu as the winner of the 2023 Presidential Election, but the court dismissed their petitions over lack of credible evidence to support their claims.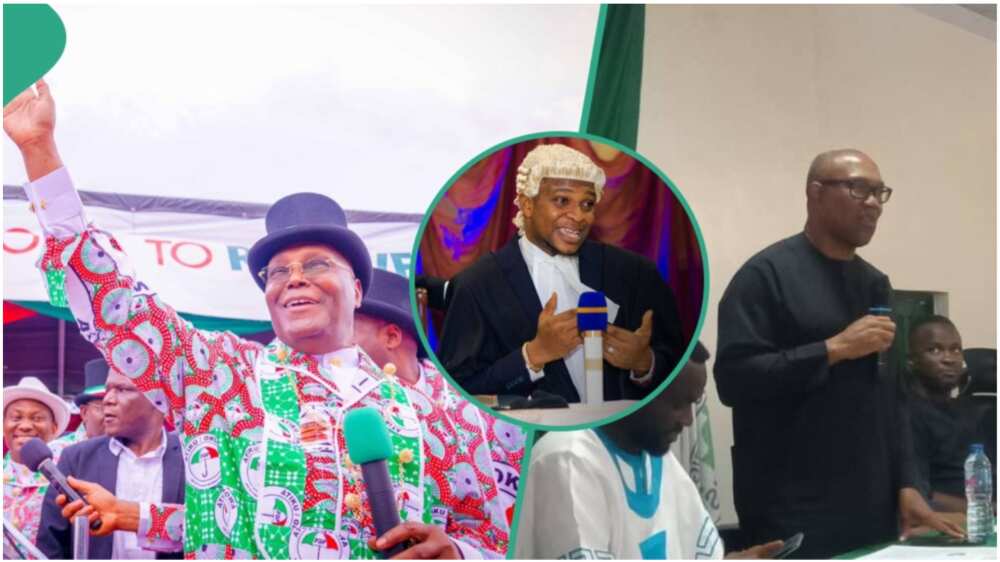 Adeagbo explains controversies with issue of subpoenaed witnesses in PEPC judgment
While reacting to the ruling, the legal icon told Legit.ng that he was satisfied with the ruling of the court but expressed dissatisfaction about the position of the court on the issue of subpoenaed witnesses.
Adeagbo said:
"The only part of the Ruling that I have a very strong issue with is the Court's position on the issue of the Subpoenaed Witnesses.
PAY ATTENTION: Share your outstanding story with our editors! Please reach us through [email protected]!
"The Witnesses were Subpoenaed by the Order of the Court. They were called to testify which they did and were cross-examined as well. The Court ruled that the Subpoenaed Witnesses supposed to have Statements on Oath properly frontloaded with the Petition.
"Of Course, the Court has the right to make findings and rule on them in line with the circumstances of each case. Courts also have the right to interprete statutory provisions where necessary. I agree.
"In 2019, in the case of BASHIR V. KURDULA, the Court of Appeal in that case held that adherence to the provisions of Rules must bow to doing substantial justice. That the end goal of Rules of Court is not to choke or throttle justice but to aid it. The Court interpreted the relevant provisions of the Federal High Court Rules and the Provisions of the 1st Schedule to the then Electoral Act which is actually impari materia with the present Electoral Act, 2022 and stated that Subpoenaed Witnesses need not frontload their Statements on Oath, especially for INVOLUNTARY WITNESSES.
"This same Court in 2023 in the PEPC has ruled otherwise. If not for the sake of anything else, there must be certainty in the jurisprudence of litigation.
"In whole, I agree with the PEPC's DECISION with the reasonings therein and the conclusion entered thereat."
"He who asserts must prove": Lawyer on why Atiku, Obi may lose at Supreme court
Legit.ng earlier reported that Wale Adeagbo, an Ibadan-born legal practitioner, has explained that it would be hard for the Supreme Court to upturn the rulings of the Presidential Election Petition Court (PEPC) as a result of the petitioners to substantiate their facts with evidence.
The legal icon while speaking with Legit.ng posited that emotions should be set aside on the judgment, adding that litigation is governed by the rules of "parties' pleading, the definition of what is relevant and evidence admissible."
Source: Legit.ng