While This Is England director Shane Meadows is best known as one of the most unique voices working in British cinema, he has told Sky News he could easily have made a different name for himself had things been different when he was given a suspended sentence for stealing in his youth.
"I think worst criminal in history may have been on the agenda," he joked, recalling how court clerks laughed when they heard details of how he'd been caught "stealing a breast pump, some chicken tikka sandwiches and a raspberry crush".
He just "happened to spot the pump" and grabbed it, knowing a neighbour needed one – but insists he wasn't being "Robin Hood" and was mostly "just hungry".
"Who knows, maybe I'd have got better stories?" Meadows muses on what might have happened had he been sent to prison. "Or maybe I'd have ended up being a really pathetic criminal."
After dropping out of school in his teens, had he not got into making short films on a borrowed camcorder, life could have been radically different.
Thankfully, Meadows was only given a suspended sentence, months before he made Small Time – a short film that was enough to convince investors to fund his first full-length movie.
Now, as he prepares for the cinematic re-release of his 2004 thriller Dead Man's Shoes, the filmmaker is in a reflective mood. The film was originally released two years before he found fame with This Is England, the critically acclaimed film which would go on to spawn three spin-off TV series.
"It didn't make a splash at all," Meadows admits of Dead Man's Shoes. "And then, I don't know whether it was mates passing it around on VHS or DVD, it just became one of those films that people wouldn't let go of and kind of discovered in a different way."
'It's nice to see it through their eyes'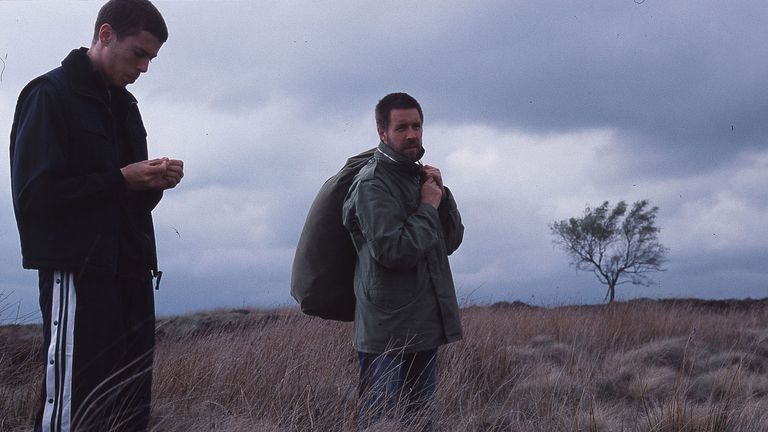 Starring Meadows' long-term collaborator Paddy Considine, the thriller sees a soldier return home to take revenge on a group of drug dealers who abused his younger brother.
While you'll find many of the same faces appear throughout his work, the Nottingham-based film director says casting at least one unknown on each project is essential.
"It makes everyone else stop being mardy. You know, someone comes in and they can't believe they've been picked up in a car, they can't believe the dinner is free, they can't believe someone is saying, 'do you want a tea?' And then the rest of us kind of go, 'mine's freezing!' You know, it's like, they kind of bring you back down to earth and it's nice to see it through their eyes."
Click to subscribe to Backstage wherever you get your podcasts
Meadows is often compared to Mike Leigh or Ken Loach, but in reality remains a unique voice in film. His dramas are generally set and shot in the Midlands and his heavily improvised style has turned many of the unknowns he has cast into stars, such as Line Of Duty's Vicky McClure and Brassic's Joe Gilgun.
While he's covered the impact of the Thatcher era on working-class communities, there's plenty about the world we live in now that's also caught Meadows' focus.
'Kids don't feel there's many options around'
"In the area where I'm in, in Nottingham, since COVID, kids have really changed," he says. "There's a saying, an African saying, which is: 'A child who isn't embraced by his village will burn the village to feel its warmth.' And that, I think, is very prevalent at the moment because there's lots and lots of kids who are spilling on to the street, children coming out of COVID, who've been trapped inside, not feeling like there are many options around. I think a phrase like that seems pretty apt."
Meadows' ability to read the temperature of the areas of England which don't often make it on screen is, of course, part of the reason his films have, over the last two decades, come to be appreciated all the more.
Dead Man's Shoes is out in cinemas from 15 September as well as being screened as part of the BFI's Acting Hard season, which runs until 2 October