Editor's note: In any business transaction between two or more people, there is a tendency for default or fraud that may likely affect the success of the business.
In this piece, Legit.ng's contributor, Saheed Akinola esq, a legal practitioner, human rights crusader and writer, writes about some steps to take to recover money from debtors who fail to pay back.
He gives legal advice on a variety of issues bordering on rights violation and he could be reached via:[email protected] +2348032493960.
PAY ATTENTION: Join Legit.ng Telegram channel! Never miss important updates!
This write-up intends to sensitise investors, companies and individuals on how to recover debts owed by debtors who default in paying back at the agreed time.
If you are an investor, there may be a time when the company you invested in fails or refuses to pay the agreed profit/dividend and in some instances fails to pay the capital when it is demanded.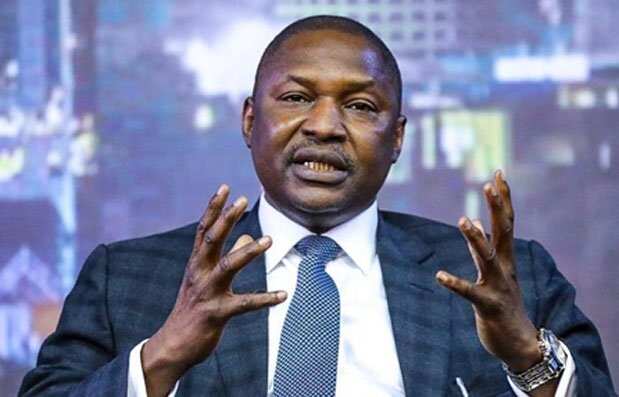 This article will also benefit those who have lent money to friends and family members, but they refuse/neglect/fail to pay the money back.
No matter how frustrated you might be, please dare not take the law into your hands – you should not resort to self-help.
Threatening debtors physically or by sending threat messages to them may backfire and prevent you from getting back your money.
Follow the steps in this write-up and you will definitely get the desired results.
Nature of agreement between the parties
If you have a written agreement, then you are advised to follow the laid down procedure for recovery of debt or demand for your invested capital. A well-drafted agreement will contain clause(s) that will detail the modus of recovering debt or invested capital.
Where there is no written agreement (i.e oral) or the agreement does not contain a debt recovery procedure, then the first step you should take is to write a letter of demand.
Letter of Demand
1. The letter of demand should state the following:
2. The parties to the transaction
3. The history of the debt
4. How much is owed
5. When the money should be paid
6. The legal action you intend to take and that it is a final chance to make the payment.
It is better to send the letter by means whereby the acknowledgment copy will be signed by the debtor. This will lay the premise for litigation should alternative resolution fails.
If the debtor still refuses to pay after the ultimatum given in your letter of demand, the next step is to engage a lawyer who will take up the matter on your behalf.
In so many cases, a single letter from a solicitor will make a debtor pay up. Such a letter is normally ended with an outline that there is going to be legal action and talk about the statutory late payment charge.
Getting a lawyer or an arbitrator, who understands the process would go a long way. People try as much as possible to avoid law cases and should they calculate the cost of hiring their own lawyer, they naturally would think it better to pay their debt than incur more cost on a debt they surely would pay.
PAY ATTENTION: Install our latest app for Android, read the best news on Nigeria's #1 news app
In some cases where alternative dispute resolution fails you will have no option than to take the debtor to court. If the debt is not in dispute, summary judgement can be got within a short period of time.
Meanwhile, Legit.ng had previously reported that about some steps to take if people's money is stolen through internet fraud.
It was reported that the police or EFCC can track the scammer by getting his exact location thereby making it easier for the fraudster to be arrested.
Source: Legit Newspaper