– Some single women in Gombe state have lamented that they could not get husbands
– Gombe, according to the report, is one of the states in the northeast with the highest number of single women
– The concerned women said that most men in the state are not ready for marriage
PAY ATTENTION: Join Legit.ng Telegram channel! Never miss important updates!
In what seems like a drama, some single women in Gombe state have cried for help over their inability to secure men who would seek their hands in marriage.
The Nation reports that the ugly trend had continued some years in the northwest part of the country, adding that hundreds of single women led by Suwaiba Isa had stormed Zamfara state, to protest the scarcity of husbands for more than 8,000 of them in September 2013.
Legit.ng gathered that Oba of Yoruba in Gombe, Abdulrahim Alao Yusuf, said that 60% of the non-indigene population in the state is made of people from the southwest part of the country.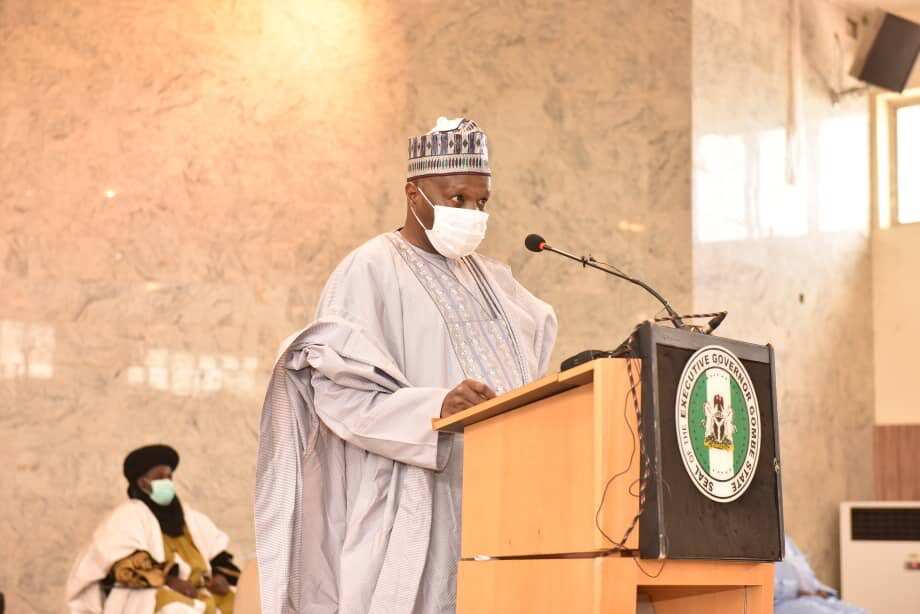 One of the residents of Gombe state, Godiya Adamu, said at 35, she is yet to find a husband, blaming the situation on her inability to find a man who is serious about marriage.
She revealed that she had been in about five relationships without meaningful results before she eventually gave up.
She said:
"What would I do? I can't force myself on men if they do not come. As far as I am concerned, life continues with or without a husband."
Speaking on the issue, Abigail, a mother of two, said she deliberately chose to be a single mother so that she might have peace of mind, adding that she chose to be single because she could not play the second fiddle in a marriage.
She said:
"I live in my own house in this Gombe with my children. I am their mother and their father. I have friends who prefer that the man should not make their existence known to the wife at home and they are comfortable with it.
"What I want to say is that one should go for whatever will make one happy. There is nothing new again under the sun."
The report also noted that Esther, a 45-year-old single lady, said the new trend now is for ladies to go out of their state and culture to marry.
She said:
"I was in a wedding where a pastor here in the north complained bitterly that Yoruba men are taking their girls away. He said when they marry them, they don't stay in Gombe but take them to their part of the country.
"So I said why will this not be so because some of the young men that you see out there are into drug addiction, and who wants to marry a drug addict?
"The truth is many of them are not serious. It is not only men that are looking for decent and serious ladies, ladies too are also seeking decent men to marry, and that to me is scarce right now in this generation."
A Fulani woman, Amina, said her problem was that she had education, saying that she had discovered that many men in the north are reluctant to marry educated women.
Amina noted:
"Probably because they felt it might not be easy for them to have control over such a woman. So to me, the option is of course to remain single and be both the mother and father to my children."
According to the report, Rev. Adamu Dauda of ECWA Gospel church Gombe said when he noticed that the situation was becoming alarming, he called for a meeting with all the youths in the church.
He said:
"I lead a congregation of over 1,500 members out of which we have over 800 youths. During the meeting, we discovered that out of the 800 youths, 487 were not married, so I began to take the initiative to talk to them one on one.
"The shocking discovery is that some of the ladies told me that nobody had proposed to them. Then I asked, did you not see anyone that you liked? Some said yes, but they could not go to the man because it is against African culture. That is the area we are now looking into."
In his remarks, the Chief Imam of Government House Mosque in Gombe, Sheik Dr. Zakariya Hajiya, blamed the scarcity of husbands for women in the state on poverty.
He stated that the huge expenses of marriage for men with regard to the bride, her family, mosques and churches have become a huge burden on them.
The cleric noted that the biting economic situation occasioned by the COVID-19 pandemic and the security challenges in the northeast region have further worsened the situation.
He said:
"The expenses on those things like dowry, clothes, necklaces, kitchen appliances, bed, television, refrigerator and other household appliances, which a would-be husband would provide for both the bride, her family and faith houses, are so huge for him.
PAY ATTENTION: Install our latest app for Android, read the best news on Nigeria's #1 news app
Meanwhile, Legit.ng had previously reported that a non-governmental organisation, CODE, called for a lasting solution to the gender-based violence among Nigerians.
It was reported that the group during a capacity building for women and girls advocate in Lagos on Tuesday, February 16, urged the participants to take advantage of social media and radio as a tool for effective advocacy.
…..
Wale Akinola is a passionate journalist and researcher. He works as a senior political/current affairs editor at Legit.ng. He holds both B.A and Master's degree in Communications and Language Arts from the University of Ibadan. He also holds a Diploma Certificate in Peace Journalism. He has over 15 years of work experience in both print and online media. He derives joy in keeping the public abreast of current happenings locally and internationally through his writings.